Hi All!
my name is Stuart or THE Nemesis, i got introduced by to you by Chris & Paul via another site for which i wont go spamming here..

Im not a LFD player but wanted to check your site out and have a look around as im interested in the game..

Hope to see you all in a game soon!

Stu



Posts

: 3


Join date

: 2009-09-05



Hi Stuart welcome to the forums. I have never played LFD but some of are clan members are well into it at the moment. I supose you have gathered we are running 2 servers both looked after by "Skinhead". He has done a great job in getting to the stage we are at now.
Anyway I hope to see you in game some time.
Also if you come across Mob_sly don`t worry about it he always plays like that

and watch out he likes to spawn kill, you ask Satan31 when you see him

No flame intended Mob but you know

Regards "Nothin"



Posts

: 19


Join date

: 2009-07-05


Age

: 66


Location

: ENGLAND (Somerset)



Hi m8, yea ive had my fair share of spawn kills,
our community play COD5 & ARma, a lot of us played Sniper Elite in the old days and still revert back for a laugh some times.. Also had my fair share of Clans since 1998 and know how consuming running servers and websites can be and can understand what skinhead goes through,,
So are you all like skinheads or something? lol I spoke to Paul and know his into the mod thing a bit and pointed out last night my old dear was in teh closing scene of quadraphenia as they ride up the hill on the peds.. ALso visted this pub just this week if anyone recognises it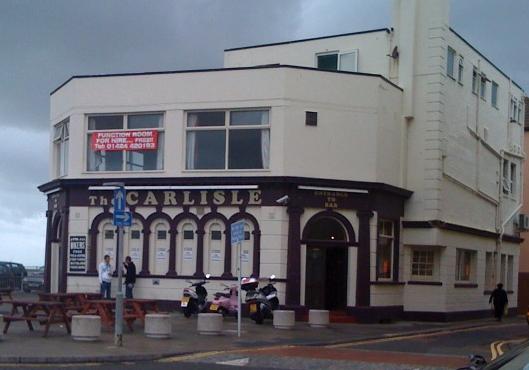 Are your 2 servers for LFD?
STu



Posts

: 3


Join date

: 2009-09-05



hi and welcome also dont beleive any bullshit these so called clan members put on here im a nice fun loving guy honest
both our servers run deathmatch at the mo
and not all of us are skin heads im a rocker so i hate skinheads





ps satan a word plz



Posts

: 70


Join date

: 2009-07-02


Age

: 56


Location

: westmidlands



woops your in trouble now Satan31

Nice comments Mob




Posts

: 19


Join date

: 2009-07-05


Age

: 66


Location

: ENGLAND (Somerset)



Welcome to the server enjoy....feel free to join us in game on half life 2 Deathmatch



Posts

: 53


Join date

: 2009-07-02


Age

: 33


Location

: Maidstone, Kent



hi ya m8,i would just like to say that mob is the greatest player EVER,just ask satan,me paul ,chrisakilla and raz r just a few who play l4d a bit and your more than welcome for a game,this is a great clan.
ps i just bought a new computer and its better that chrisakilla






Posts

: 49


Join date

: 2009-07-01


Age

: 47


Location

: deeping st james lincs






Posts

: 53


Join date

: 2009-07-02


Age

: 33


Location

: Maidstone, Kent




---
Permissions in this forum:
You
cannot
reply to topics in this forum